Virtual reality (VR) offers businesses new ways to interact with their customers.
It was once considered a luxury technology out of reach for many people, but that is no longer the case in the corporate world.
More and more companies have started to enter the world of virtual reality, making this incredible technology accessible to everyone. More importantly, it quickly becomes clear how much VR can do for your business.
While an active market means prices go down and quality goes up, it also means there are more products to sift through as well. As such, we've taken the time to bring you the best virtual reality for business systems to make your search easier.
1. HTC VIVE Pro Eye Office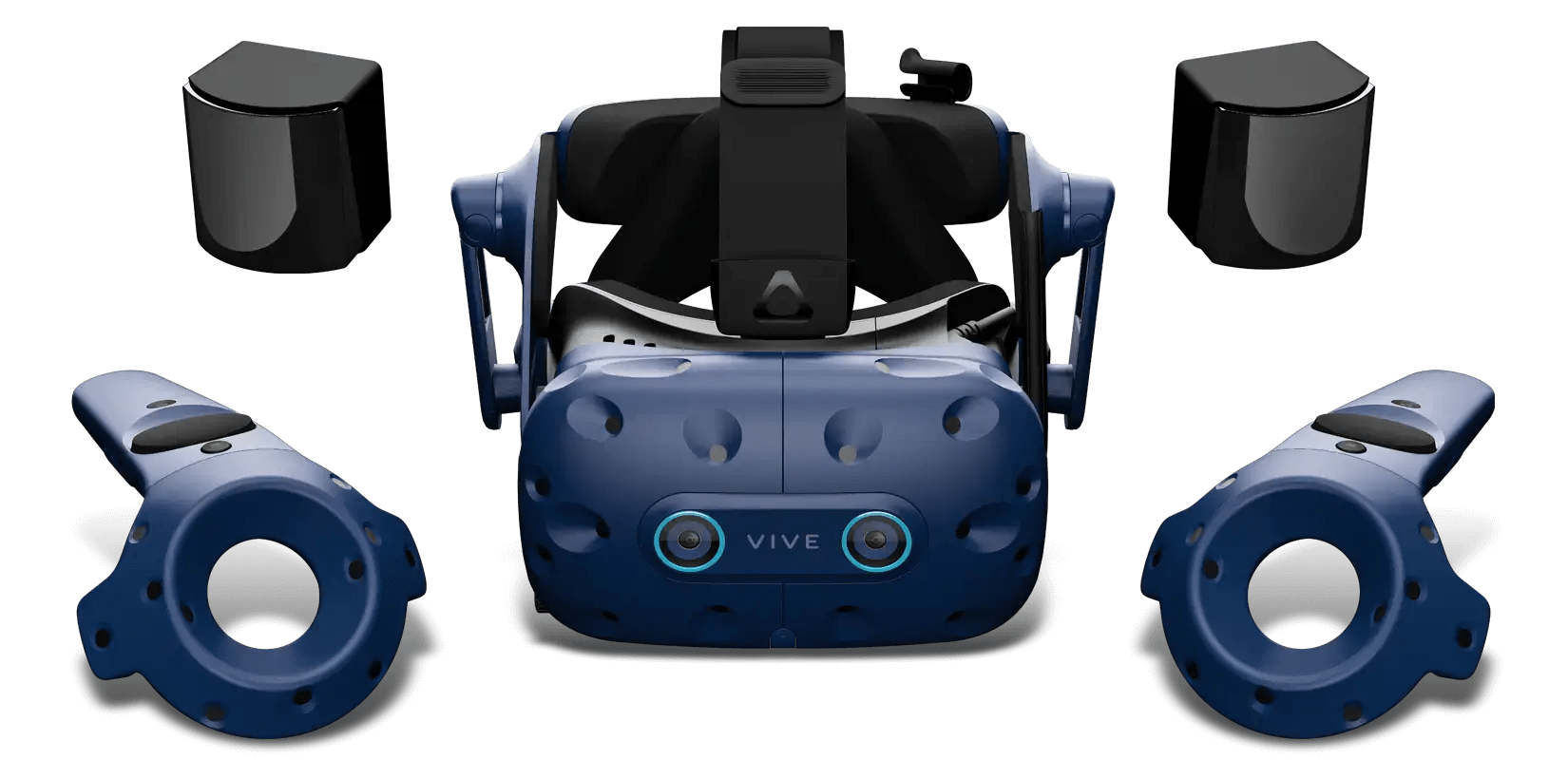 If you are looking for a virtual reality for business systems designed entirely for the business, the HTC VIVE Pro Eye Office is the best option. Unlike virtually every other virtual reality system on the market today, the VIVE Pro Eye Office, as the name suggests, was designed specifically for professional applications.
While the HTC Vive Pro Eye Office is great because it packs everything you need for your business environment, it's also incredibly expensive – the most expensive on this list. If your business can afford to spend that much money on VR for business systems or VR for business, you will undoubtedly get a lot out of it. However, the standard HTC VIVE version (or even the HTC VIVE Pro) will give you similar features for a slightly better price.
Advantages:
Designed exclusively for professional applications

Can perform VR training, design scenarios, etc.

Comes with its own commercial warranty and 24 hour service
The inconvenients:
2. HTC VIVE Focus Plus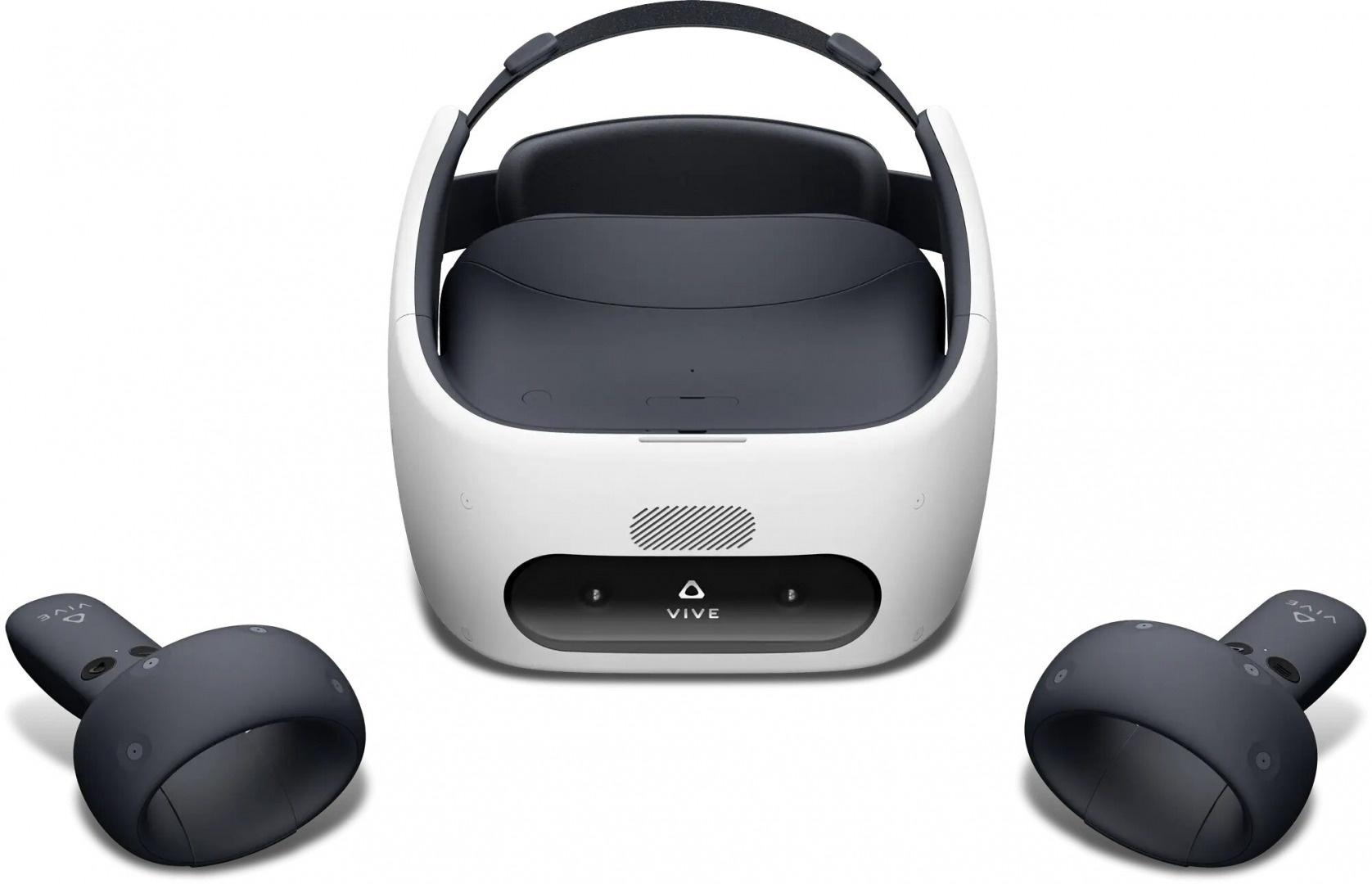 The HTC VIVE Focus Plus is a similar offering to the HTC VIVE Pro Eye Office above in that it is also designed for business use. However, the Focus is a stand-alone unit that does not require dedicated space like the VIVE Pro Eye Office. This means you can bring it directly to your customers or employees, wherever they are, even offline.
Like the Pro Eye Office, the Focus Plus has a host of business-related features that any professional will find useful, such as the built-in screenshot that lets you see what your attendee is doing. The Focus Plus also comes with its own warranty and company support to complete the experience.
Advantages:
Designed exclusively for professional applications

Ideal for remote collaboration via VR or even employee training

Comes with a special two-year warranty and 24-hour service
The inconvenients:
Although cheaper than the Pro Eye Office, it is still expensive, especially for a stand-alone system

Limited power and flexibility
3. Samsung HMD Odyssey +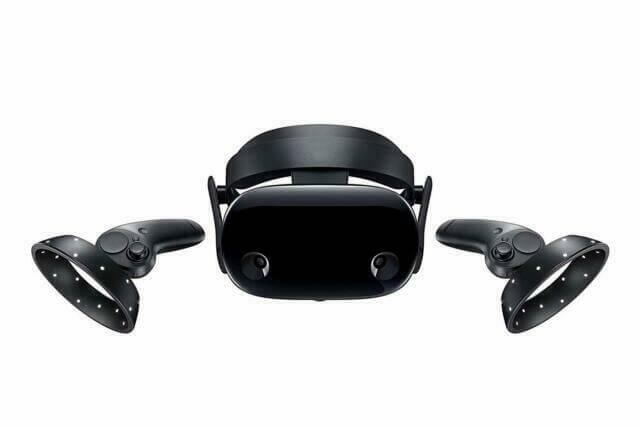 The Samsung HMD Odyssey + is a great alternative to HTC's corporate VR headsets due to its reliance on Windows Mixed Reality (WMR). WMR provides access to a plethora of business-friendly apps and programs, and it's also a lot cheaper than anything else on this list so far.
Surprisingly, SteamVR also works with the Odyssey +, making it much more flexible than the Valve Index and Oculus Quest 2 below. In terms of specs, it follows the competition and is the cheapest headset on this list aside from the Oculus Quest 2 (and certainly the most affordable PC-based system).
All of these things combined make the Samsung HMD Odyssey + one of the best professional VR headsets on the market that is not from HTC (and not designed exclusively for business).
However, note that in April 2020, this headset was discontinued by Samsung. While still a great choice for your business, it could mean that a newer (and better) headset from Samsung is on the horizon.
Advantages:
Compatible with Windows Mixed Reality and SteamVR
More affordable than anything except the Oculus Quest 2
High resolution with integrated spatial audio
The inconvenients:
Abandoned
May fall prey to the "mosquito net door effect"
4. Valve index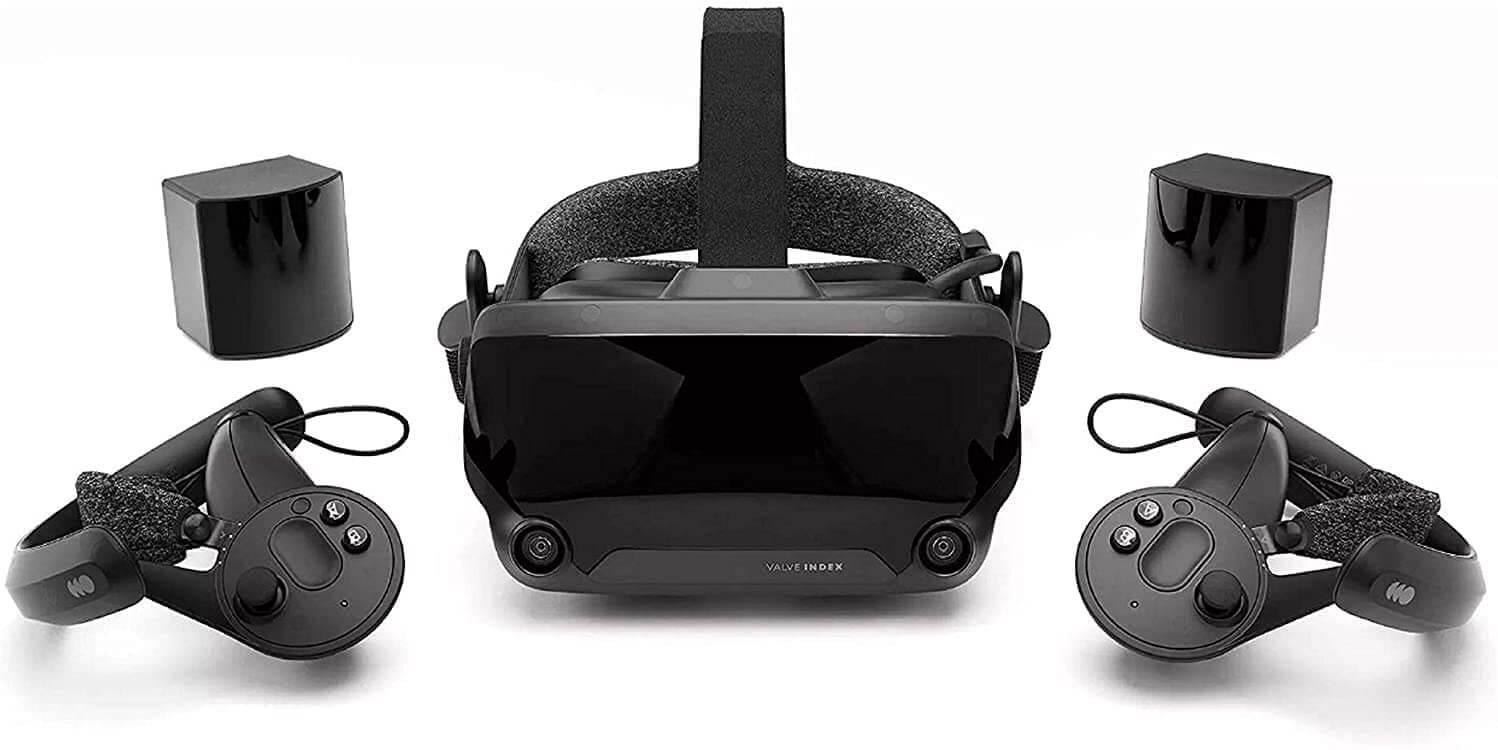 The Valve Index has dominated the VR market since its release, and for good reason – it's a reliable and powerful VR system. It easily compares to the HTC Vive Pro Eye Office in terms of specs and raw power. While it doesn't have the same corporate packages and support available, it's certainly powerful enough to do just as well.
Fortunately, the price of the Valve Index has dropped slightly, so the base plan will only cost you around half of the HTC above. However, since Valve's index is primarily dependent on using the Steam Virtual Library, you might need to work around this to use it properly in a professional environment.
Advantages:
As powerful and beautiful as the HTC VIVE Pro Eye Office
Twice cheaper
The inconvenients:
Does not have corporate support
Depends on Steam Virtual Library
5. Oculus Quest 2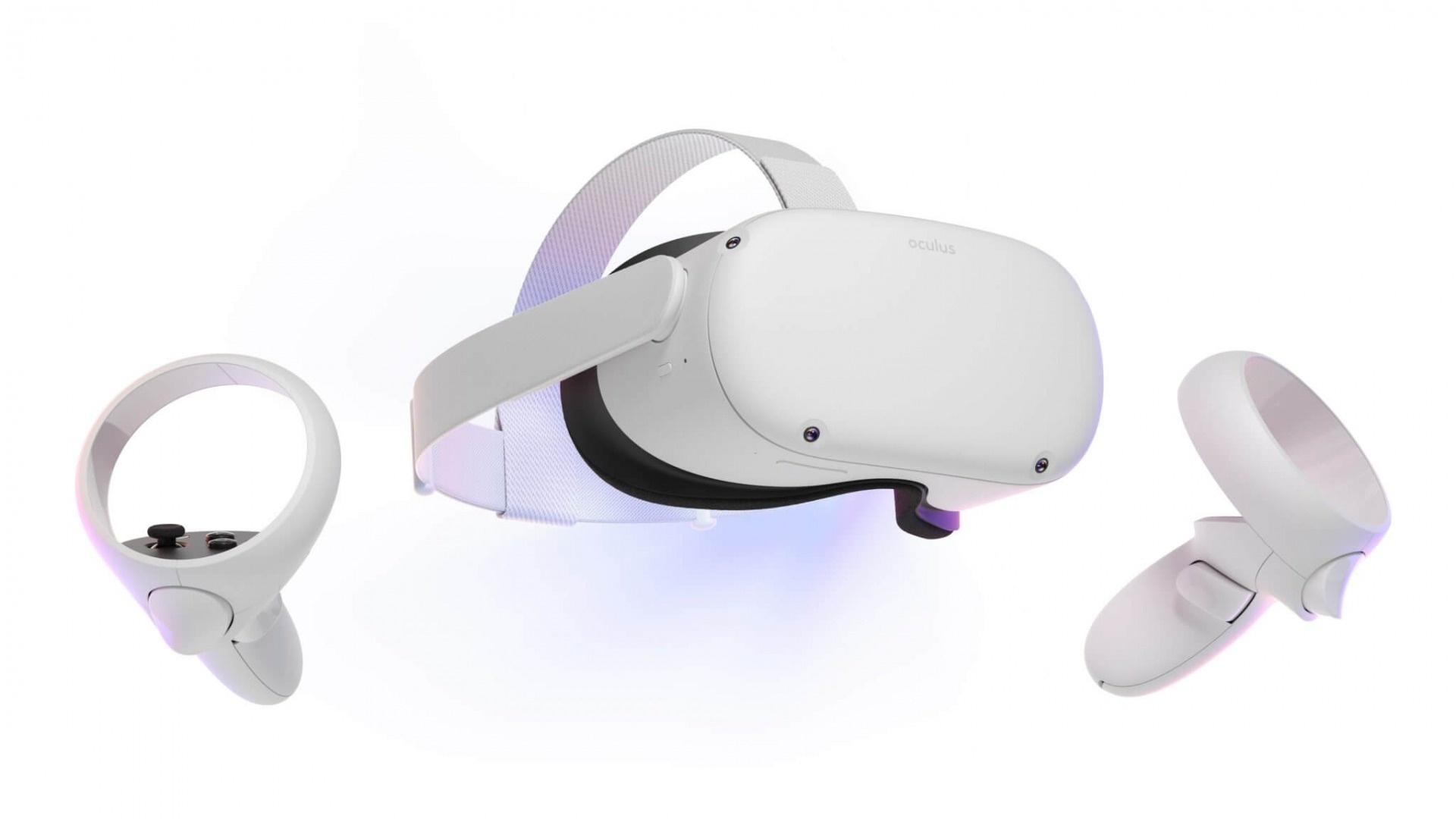 Our latest entry on this list is the Oculus Quest 2, a recent addition to the VR headset market that's incredibly cheap and very portable. The Quest line of headsets are stand-alone systems that do not require the use of a PC, so they are perfect for taking directly to your employee or customer (just like the HTC VIVE Focus Plus).
While the Oculus Quest 2 is not designed with enterprise support like the Focus Plus, Oculus has its own dedicated area for professional applications of its VR headsets. That means you can expect a decent amount of corporate support for the Oculus Quest 2.
Normally, this combination of benefits would put the Quest 2 higher on our list. However, Oculus' decision to require a Facebook account to use their products (from 2023) seems forced and somewhat proprietary. As such, it dropped the Quest 2 off our list a bit, but if you don't mind (or already have a Facebook account) the Quest 2 is certainly worth considering.
Advantages:
Very inexpensive (cheapest on this list by far)
Stand-alone product – does not require a PC or console
Enterprise support available
The inconvenients:
Requires a Facebook account to be used from 2023
Space on the product's built-in memory card is limited
Final thoughts
In the end, it seems obvious that HTC's enterprise solutions for VR, the HTC VIVE Pro Eye Office and the HTC VIVE Focus Plus, would rise to the top. If you can afford it, these two products will give you the biggest and best benefits for your business, regardless of its purpose or application.
While the Oculus Quest 2 is the lightest and most portable headset out there, it may be the best fit for your business if you're after portability more than raw graphics output.
However, there are many other products in the market that can give you a good advantage as well. If you can't afford HTC's line of VR products, they're definitely worth considering, especially if you don't plan on relying on your VR products enough to make HTC's expense worth it.